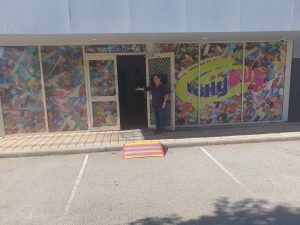 Welcome to Lollies4U
Cash & Carry Warehouse
The Wholesale website for The Lolly Bus.
www.lollies4u.com.au
Gilbert and Glenda Brought welcome you to Lollies4U, the wholesale website for The Lolly Bus. Here you can buy your bulk lollies, chocolates, drinks and so much more. Please note this page is for ABN holders only, if you are a general customer please come and visit our store in the heart of Canningvale at
1/5 Sorbonne Crescent, Canningvale or check out The Lolly Bus website here.